Thoughts and observations of an Enneagram Type 7 INFP Beatles fan. I prefer baths to showers, late nights to early mornings, cats to dogs, and Mary Ann. The perfect blog for all featherless bipeds.
Gooblek
is a 2-to-1 suspension of cornstarch in water. It acts like a liquid if you move it slowly, but a solid if you hit it or squeeze it. Click below for info on Asparagus Pee.
Recent Entries
Winning the War?
Boning up on Stem Cell Research
A War on What?
See Ya in the Funny Papers!
New "Republican Values" Ad over at MoveOn
Great Performances - Tchaikovsky No. 4
Heh, Heh, Heh. She said...
The Wisdom of Crowds - But is it Art?
This Isn't Supposed to Be a Trick Question!
The Mailbox Police Finally Caught Up to Us!
Jazzed about Mraz
Radio Programming by Natural Selection
Running for the School Board
Good News for Family Guy Fans
Linky-Doodles
Blogger Knowledge
Reverse Speech Presidential Elections 2004
Telegraph | News | Alcohol sharpens your brain, say researchers
Will Ferrell - A message from White House West
My Daily Nature Walk
Skeptics Society - Francis Crick Obit
Archives

February 2003
March 2003
April 2003
May 2003
June 2003
July 2003
August 2003
September 2003
October 2003
November 2003
December 2003
January 2004
February 2004
March 2004
April 2004
May 2004
June 2004
July 2004
August 2004
September 2004
October 2004
November 2004
December 2004
January 2005
February 2005
March 2005
April 2005
May 2005
June 2005
July 2005
August 2005
September 2005
October 2005
January 2006
June 2006
July 2006
August 2006
March 2007
April 2007
June 2007
July 2007
February 2008


Interesting Sites

zefrank.com
James Randi
Ray Kurzweil's Site
Internet Beatles Album
Ken Wilber's Site
Phsychological Self-Help
Today's Front Pages
Online Magnetic Poetry
Doonesbury
Democracy Means You
Hedweb Links

Weblog Resources

Mandarin Design (CSS)
Slacker's Guide
Creative Commons
CSS Properties
Stylesheets Tutorial Open Source Web Design
Dan's Tips
My Bloginality is INFP !!!

Tuesday, August 31, 2004
Friday, August 27, 2004
Thursday, August 26, 2004
Tuesday, August 24, 2004
Monday, August 23, 2004
Sunday, August 22, 2004
Friday, August 20, 2004
Wednesday, August 18, 2004
Tuesday, August 17, 2004
Friday, August 06, 2004
Tuesday, August 03, 2004
Monday, August 02, 2004
Sunday, August 01, 2004
My Profile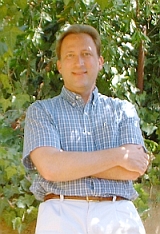 45-yr-old Geekboy with the strength of 10 men. I may not be the coolest guy in the world, but when he dies...
powered by SignMyGuestbook.com
Other Blogs

My Favorite Book

<! // Begin Pollhost.com Poll Code //>

<! // End Pollhost.com Poll Code //>