John Stone Fitness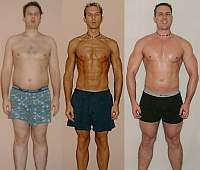 I'm a mess and I'm basically doing nothing right. So how are your New Year's resolutions coming? For inspiration, I'm checking in for a progress report at John Stone Fitness.
Be sure to check out the archive of pictures by month. (I can't get the link to work, or I'd take you there myself.)
Back to Chris & Janet & Emily Get Wired!
&copy2003-2005 (and likewise, to infinity and beyond)
Everything original here is by Chris Benson,
everything else belongs to someone else.
You're welcome to use my stuff freely, but why bother,
seeing as I've already done so?